After dating for years, Natalie and Michael tied the knot at their beautiful Isola Farms wedding in Groveland on Saturday. Natalie contacted us over a year ago, shortly after Michael proposed, so the build up to this wedding had us SO excited. We knew it was going to be a fun wedding after we got to know the two of them at their engagement session in the woods. See a little peek of those here. The details of their day were absolute perfection. Isola Farms is an actual working farm, complete with cows, horses, and a really cute spotted pig! We were in photographer's heaven. The rain decided to make things interesting, but the skies cleared up, making way for a beautiful ceremony under the grand oak trees and an altar that Michael hand-built. Take a look at all the country-chic goodness!
The talented ladies of Michael's Couture Salon had the girls looking gorgeous.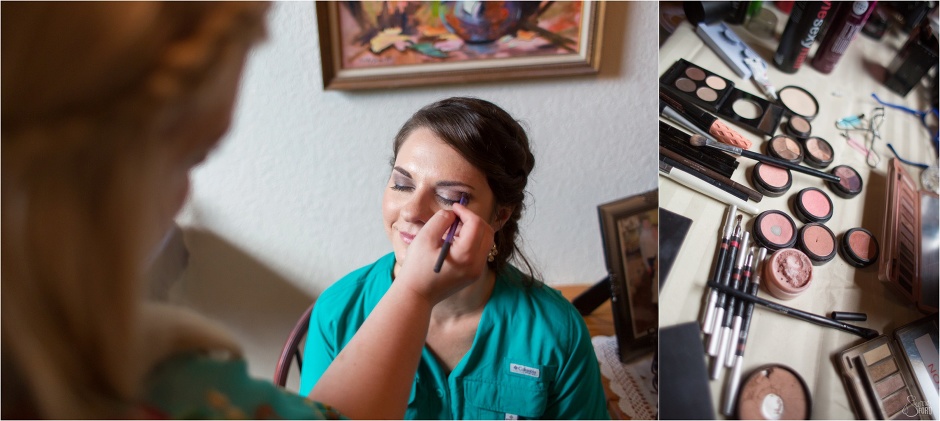 PIN It!IMAGE
Monogrammed Columbia shirts for the bridesmaids, such an awesome idea!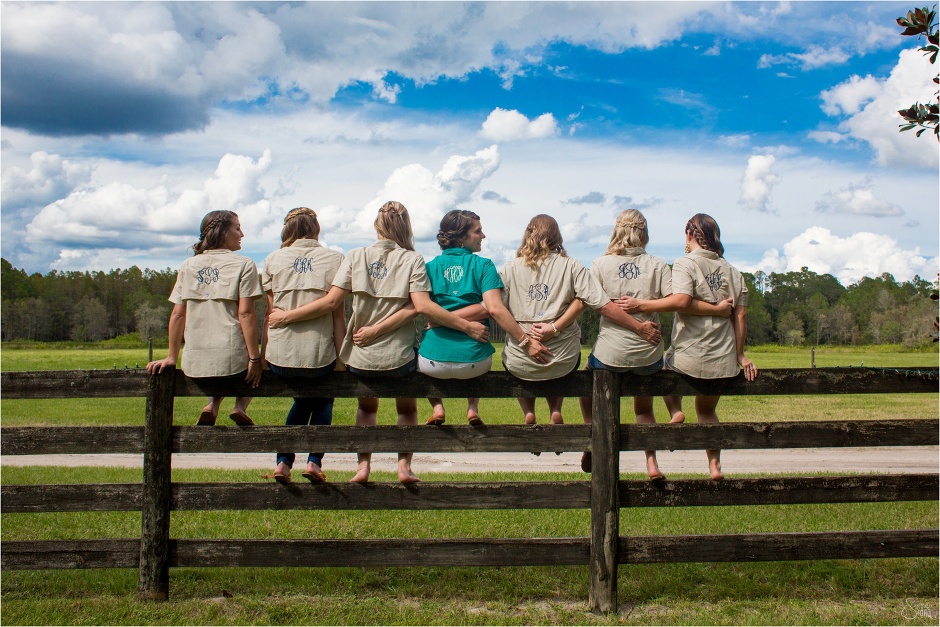 PIN It!IMAGE
Natalie surprised her Mom by wearing her veil which just so happened to match Natalie's wedding dress perfectly. ♥


PIN It!IMAGE



PIN It!IMAGE



PIN It!IMAGE
Natalie and Michael had such a sweet first look! This was right before the rain made it's debut. So happy that we were able to get these beforehand.



PIN It!IMAGE
There's the altar that Michael hand made. The oak trees, the mix-matched chairs, and a gorgeous couple…like we said, perfection.



PIN It!IMAGE


PIN It!IMAGE
I've said it before and I'll say it again, a couple reading their own handwritten vows to one another is one of the best things you'll ever see. I know it might be nerve wracking but talk about heart-felt, whew! Michael was so overwhelmed with emotions he could barely get his vows out and it had everyone, including us, teary eyed too!
After the rain cleared out we got this little peek of a sunset!



PIN It!IMAGE



PIN It!IMAGE
This was a party group and Tabitha from Our DJ Rocks kept them dancing all night long! I'd say the whip/nae nae was a crowd favorite, Michael and his son, Dalton had some serious moves ;)



PIN It!IMAGE
We are so thankful to have been a part of your celebration. Thank you for letting us capture your incredible day, Michael and Natalie!
Much Love,
Sierra & Megan
Venue: Isola Farms
DJ: Our DJ Rocks
Catering: Jacks BBQ
Cupcakes: CupKays Cakery
Florist: A Southern Tradition Florist
Officiant: Luke Siegel
Second Photographer: Megan Montalvo Photography