If you follow us on the SFP Instagram you may have seen our sneak peeks of this beautiful venue. Nestled down the beautiful backroads of Mount Dora, The Sydonie Mansion is only a few miles from the Sierra Ford Photography studio, it's truly a hidden gem. My jaw dropped when I pulled up to this grand estate.
Sydonie Mansion's History
The true beauty of this place is in its history. Sydonie Mansion was completed in 1904 and was once said to be the most significant residential structure in all of Florida. One look at its Mediterranean Revival style design by famous architect, Grosvenor Atterbury, and you can absolutely picture the breathtaking events once hosted on these grounds in the early 1900's. Sydonie was home to rare plants from all around the world, a dairy farm, and power plant. The original resident, James Laughlin, obviously knew how to have fun because he even included a bowling alley! Sydonie was purchased by Dick and Carla Durante in 1997. They slowly began restoring the estate. Once the Durantes got Sydonie Mansion back up in working order, Clark and Amy Colyer Frogley bought the venue with the genius idea to turn it into a museum, using the income from weddings, events, and daily tours to continue the maintenance. We are so glad that Clark and Amy decided to share Sydonie Mansion with the world because we think it is just incredible.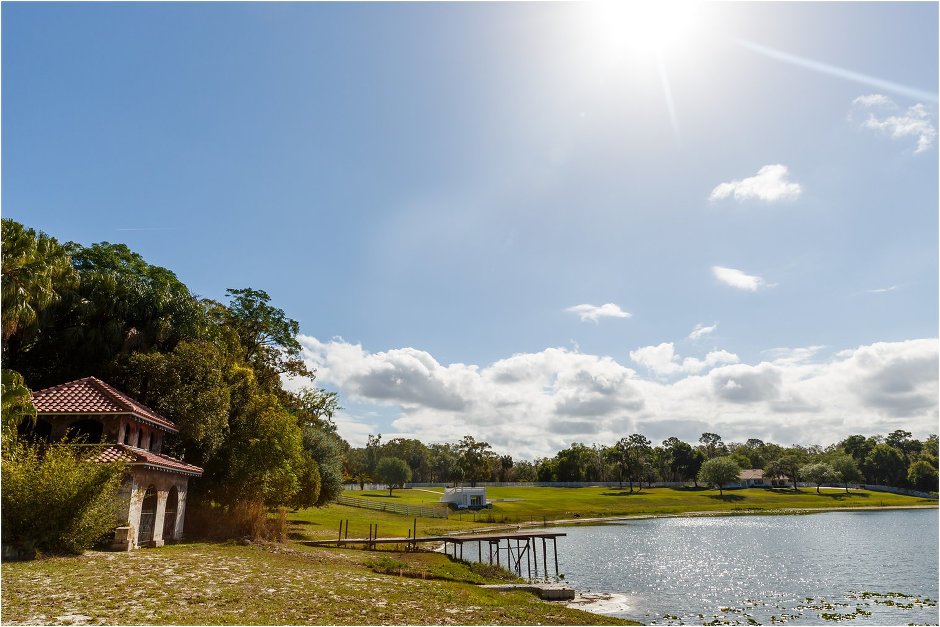 PIN It!IMAGE
The boat house was one of my favorite spots on the property. The water used to actually go all the way up into the structure!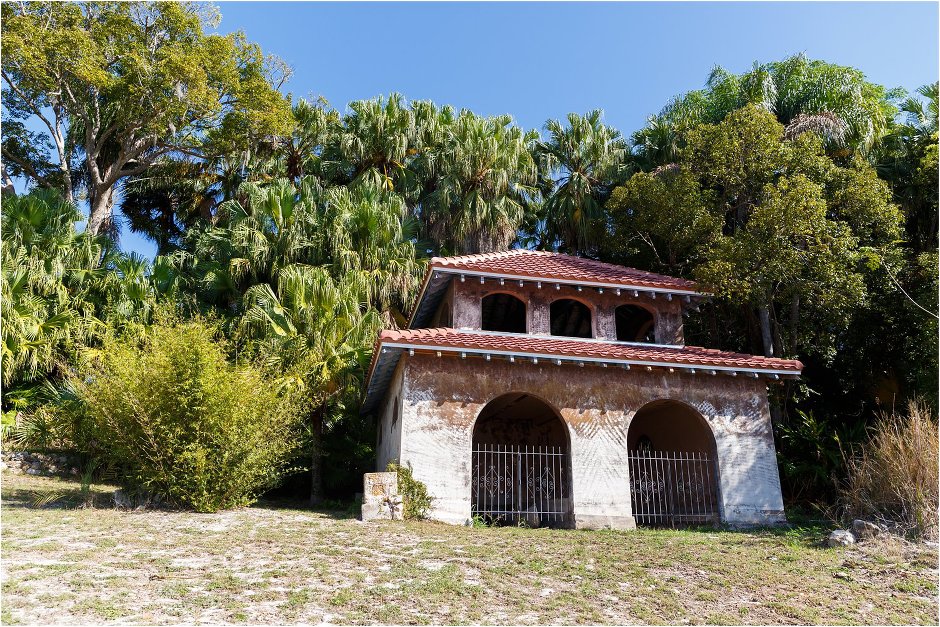 PIN It!IMAGE



PIN It!IMAGE



PIN It!IMAGE
Sydonie Mansion Grounds
For the couple looking for that perfect garden wedding in Central Florida, we absolutely recommend checking out Sydonie Mansion. The five acre estate is filled with a variety of backdrops including gardens, the covered front porch, a stunning courtyard complete with gorgeous strings of bulb lights, and even a boathouse! They mainly consider themselves an outdoor venue, though they have allowed access inside for specific events. If you're concerned about the weather, their covered patio can accommodate up to 150 chairs or you have the option to rent your own tent to put on the front lawn. There are three bathrooms available to you and your guests, and the venue is handicap accessible. If you're looking to rent a tent for the front lawn we absolutely recommend Classic Tents and Events nearby, out of Eustis, FL or Rentaland Tents and Events.



PIN It!IMAGE



PIN It!IMAGE



PIN It!IMAGE



PIN It!IMAGE
The courtyard…holy wow. Hours upon hours went into restoring these beautiful gardens.



PIN It!IMAGE



PIN It!IMAGE



PIN It!IMAGE



PIN It!IMAGE
What's Included and Required by Sydonie Mansion
Besides access to these lush grounds, 150 white wedding chairs, 50 gray chairs with slip covers, 21 sixty inch round tables, and 4 six foot rectangle tables are included in your rental fee. Day of liability insurance is required and their website provides a super helpful link to make getting that insurance a breeze. They do have a few rules that you and your guests must follow to help protect the historical integrity of the venue, but it's nothing too crazy. They're rules like no stiletto heels on the front porch without heel covers. Here's your chance to finally wear cute and comfy shoes to a wedding!
Sydonie Mansion Vendors
Sydonie Mansion does not offer its own services so they do require you to hire your own planner/coordinator and caterer. The good news is alcohol is allowed to be served through a licensed caterer so you'll still be able to pop that champagne! If you love supporting local Central Florida businesses as much as we do, you'll want to take a look at Pisces Rising for your caterer. They're located right down the street in Mount Dora and have a ton of delicious options for you to choose from. You would have access to the venue from 1pm til 11pm and that includes time for setting up and cleaning up. They do ask that the music stop by 10pm so make sure to get all those DJ requests in early. If you're looking for the perfect DJ to keep your guests dancing until 9:59 pm, we are huge fans of Our DJ Rocks. They're an all female DJ team who never disappoint! Parking is always a huge question at any venue, but you should be a-okay at Sydonie. They have room for up to 100 vehicles and your rental includes someone to help direct parking traffic for the first half hour of your event.



PIN It!IMAGE



PIN It!IMAGE



PIN It!IMAGE



PIN It!IMAGE
Rental of the Sydonie Mansion Wedding Venue
Rental of the property is available Monday through Saturday for your beautiful garden wedding of up to 150 guests. The rental cost starts at $3500 for dates Monday through Thursday and $4000 for Fridays and Saturdays. For more information or to book your date, call 321-236-1534 or email them at sydoniemansion@gmail.com. If you are a couple who loves that historic landmark vibe and are looking for a stunning outdoor backdrop for your big day, you have to check out this incredible estate! And then call us because we want to photograph a wedding here pronto! ;)
P.S. Click here to see an engagement session we did at Sydonie Mansion.