Posted By: Sierra
Today marks exactly ONE YEAR from Matthew and I's wedding date so I figured it would be a fun time to share our proposal story!
Matt and I love to go on random "adventures." It was my first weekend off in 6 weeks so we knew we wanted to do something fun! In my normal trip-planning fashion, I went online Thursday to find a campsite at a state park for Friday. Luckily we got the last open spot a Blue Springs State Park! Here's a little peek at our home base…and the beautiful sunrise (which I only saw because the morning after the proposal I was SO DARN EXCITED I couldn't sleep!)
And here is a shot of our friend "Fred" who only liked us for our coolers.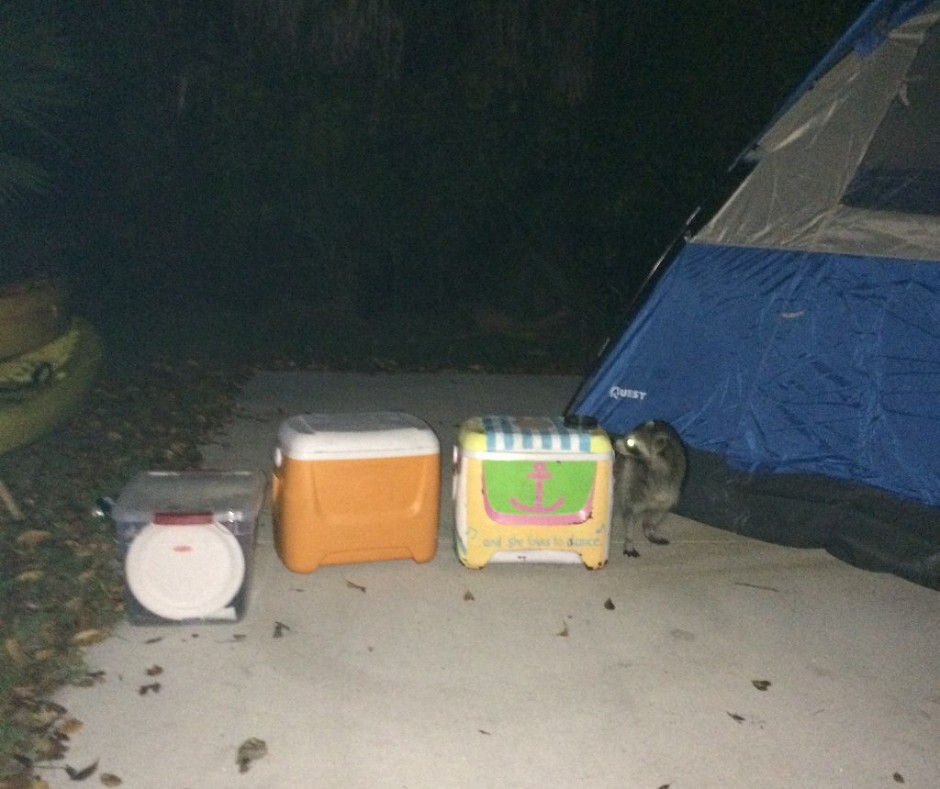 PIN It!IMAGE
On Saturday we headed out to kayak the St. Johns River! Matthew was especially antsy. He kept insisting that we paddle up-stream to find a place to stop on the bank and have lunch. Of course I kept saying "I want to go swim in the spring," and he would say "let's just find a spot first!" Nooow I know why he was so adamant! :)
The above photo was a re-do since it was just us! That's what happens when you propose to a photographer :P So thankful I had the Gopro for this trip! I really loved that it was just the two of us. We were able to just hang out and soak it all in. It was truly an out of body experience and a level of happiness I have never experienced. Matthew wanted to mark "our spot" so he carved this artwork into a tree.


PIN It!IMAGEI didn't know this until AFTER of course, but Matthew had my engagement ring made. My style is a little out of the ordinary, in his words: "you're not normal, and all the rings were just…normal." I'll take that as a compliment, I think. Sooo Matt and Majestic Jewelers came up with this engraved beauty! I'm not sure I've stopped staring at it since. :)
He had it for months waiting for the perfect time. Being the talented carpenter he is, hand made that cedar box. I cannot adequately describe how much I adore everything about it and my sweet FIANCÉ!
On 12/10/16 I get to marry my person. I'm not super mooshy, but I have to say I am VERY LUCKY. I'm not quite sure how Matthew puts up with my all-over-the-place brain, or my crazy work schedule – but he does, and with a big ole' smile! He is patient, thoughtful, hard working, kind, and an incredible man of God. I am so thankful I get to do this crazy thing called life with him.